ARTIST PROFILE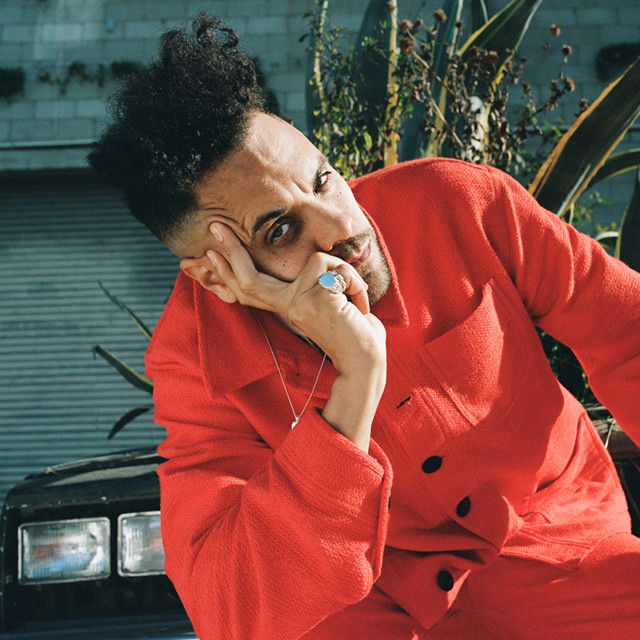 Kassa Overall
Kassa Overall is a Grammy-nominated musician, emcee, singer, producer and drummer who melds avant-garde experimentation with hip-hop production techniques to tilt the nexus of jazz and rap in unmapped directions. Originally from Seattle, Overall moved to New York City in 2006. Upon moving to NYC, he lived with the legendary bassist and composer Bill Lee, Arnold and Spike Lee's father, for two years, with the Lees renting a room to Overall for $200 a month. After a period of mentorship by the trumpeter and Miles Davis-protege Wallace Roney, Overall went on tour in 2007 with Roney's then wife, the pianist Geri Allen, who Overall describes as his musical mother. He then worked with the Brooklyn alternative hip-hop group Das Racist, contributing to their albums Sit Down, Man and Shut Up, Dude. He first met them in the Bushwick/Williamsburg scene when he was playing in the electro-funk group Gordon Voidwell. Since then, he's collaborated with artists including Vijay Iyer, Dee Dee Bridgewater, Francis & the Lights, Arto Lindsay, Yoko Ono, Marc Ribot, Mayer Hawthorne, Ravi Coltrane, Cass McCombs, Carmen Lundy, Aaron Parks, Marisa Monte, Terri Lyne Carrington and Gary Bartz. Overall spent five years as a central member of pianist Geri Allen's Timeline band and around a decade with trumpeter Theo Croker, whose album Escape Velocity he co-produced. He had an extended stint as the DJ for Jon Batiste and Stay Human, "The Late Show With Stephen Colbert" house band. He self-released his debut album, "Go Get Ice Cream and Listen to Jazz", in January 2019. His second album, "I THINK I'M GOOD", was released in February 2020 on Gilles Peterson's Brownswood Recordings. He released a one-track mixtape of jazz remixes "Shades of Flu" in 2020, and followed that up with "Shades of Flu 2" in 2021. Even when making beats and rapping, Overall remains faithful to the pocket of jazz drums in the tradition of his mentors, Elvin Jones, Billy Higgins, and Billy Hart, with whom he studied at the Oberlin Conservatory of Music. He is a graduate of Garfield High School, the alma mater of Quincy Jones, Jimi Hendrix, and Ishmael Butler of Digable Planets and Shabazz Palaces, and his former classmate Macklemore, who appears in the music video for the album I Think I'm Good.
Follow Kassa Overall on Tracknack to never miss a new release!
Recent releases
Featured in
Never miss a new release
Tracknack uses album credits to find the music you care about and updates a Spotify playlist for you automatically.